Who is Ali?
After developing her sales and business skills in the retail sector, Ali was recruited to sell on behalf of the Stock Exchange during Big Bang. She then moved on to increasingly senior positions at Reuters and The Financial Times, recruiting and managing her own specialised teams which successfully negotiated multi-million pound service contracts.
Contact Ali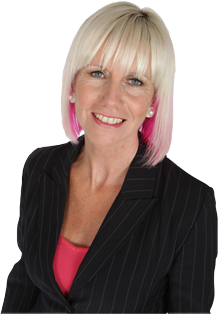 With her proven track record of success in business, Ali was hired by one of the UK's leading business coaching and training companies.
She developed seminars tailored to the specific needs of her clients throughout Europe and North America, covering all aspects of enduring success in business.
This experience created a natural path into conference speaking
which quickly developed into Ali's main focus of work. During this time she has developed her business and entrepreneurial skills as a director of her own successful business and through her coaching and management consultancy, mainly in the City of London.
Ali's successful leadership experience, developed over 25 years of building strong, motivated teams, has earned her the reputation of being a 'hands-on' speaker, i.e. someone who truly practices, successfully, what they preach.
Ali is a governor with a business role for an FE College and until moving recently, a chair of governors at a large comprehensive school in Chichester. She is passionate about raising standards in state education, which led to her standing as a Liberal Democrat candidate in the last general election. She enjoys all forms of the arts, is a dedicated mum, an avid motorcyclist and a singer in various bands.